This is the ocean Land cruiser – a workhorse that gets around where others can´t. Optimized for conditions along the Scottish coast. Minimum downtime and best cleaning quality with Østerbø Yanmar net cleaner.
Best in Currents
A good location has good throughput of water and nutrient. Østerbø Yanmar Net Cleaner handles current well and will provide little downtime so you can finish the job on time. This is the cleaner that tackles tough conditions.
Best in slack net
Many net cleaners can work in tight net, but only the toughest tackle slack, challenging nets that are just as ordinary along our coast. Large contact surface with the net and a simple but genius concept for pressure against the net ensures good results even in challenging nets where others can´t.
Minimal fuel consumption
With a consumption down to 14 liters per hour (14 to 18 l in normal use) it is in its own class. This will provide large savings annually. Other cleaners often have a consumption around 50-100 l/h.
Little wear on net
With a very low cleaning pressure 90-150 bar (150 only in cases of extreme fouling) and large contact surface with the net ensures less wear.
Top Cleaning Quality
This is the net cleaner that makes its way around and ensures completely clean net. It removes mussels, heavy fouling and cleans even in the top of the net.
Low maintenance needs
By selecting an established cleaner you get proven and optimized technology. Minimal need for maintenance gives low using costs and little downtime.
Read more about Østerbø Yanmar net cleaner here >>
6 advice before buying Net Cleaner >>
Yes, let me know more about the Net Cleaner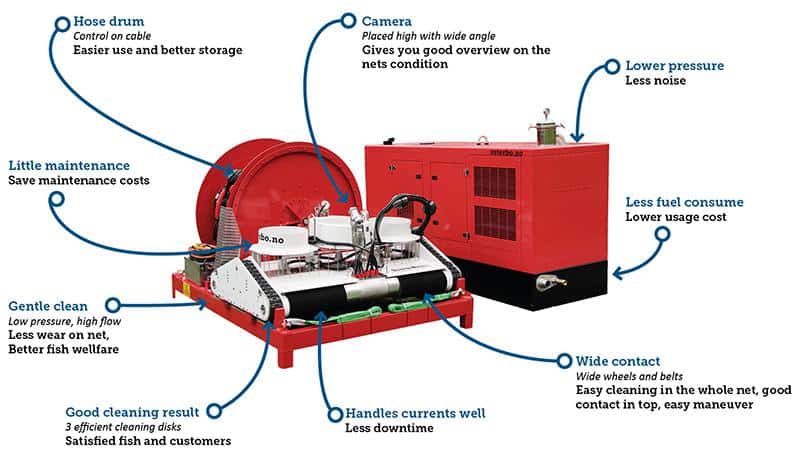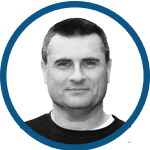 Steinar Holen
Leiar produkt og produksjon
Kontakt meg om: Verkstad, mekaniske prosjekt

Østerbø

48 16 17 23
steinar@osterbo.no